You can check any analysis done by Viderai with ease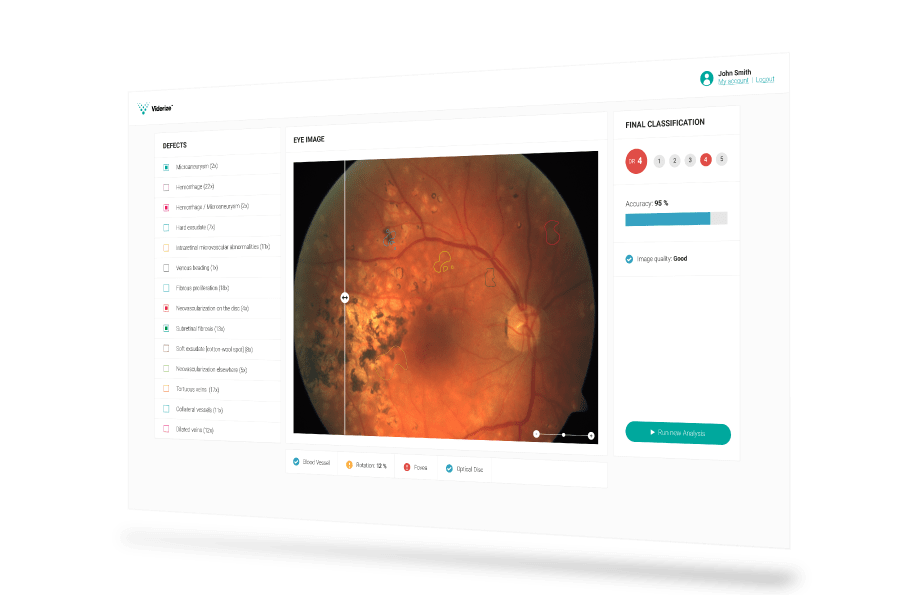 Eye scan
Qualified personnel perform an eye scan. The picture is stored in your database and with your permission sent to us for further analysis
Analysis
Viderai performs analysis based on machine learning to identity defects and abnormalities.
Decision
Our unique algorithm for aggregation of all AI-found signs combines all inputs and computes the final result.
Safety check
Viderai algorithms have 98 % accuracy. In small number of cases the image is left without diagnosis, for these an alert is issued. However, thanks to mistake self-detection we dramatically minimize false positive/negative results.
Receive your data
In just a few seconds, you receive the report with statistics, annotation of each defect and the final result. All results are hard-data based.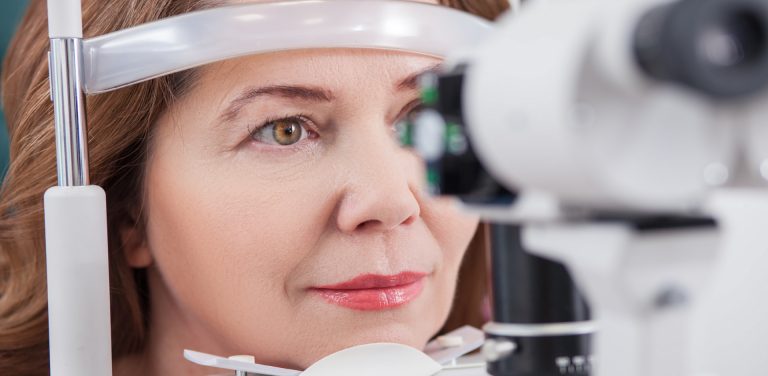 We are now in process of

pre-clinical studies
We invite ophthalmologists and public healthcare insurance companies to participate in this eye-scan revolution.
You can be part of this change!
Ophtalmologists
Speed up whole process of retinal analysis.
Other specialists
We can easily help you detect diabetes and soon other diseases.
Hospitals
Optimise routine work, while still allowing the specialists to get the necessary data.
Eye scan manufacturers
With Viderai your hardware can be used to generate valid data and diagnoses which can be further automatised.
Public health insurance
Early detection of diabetes and other diseases doesn't only save health but also saves money for later treatment and stabilizes the public health sector.